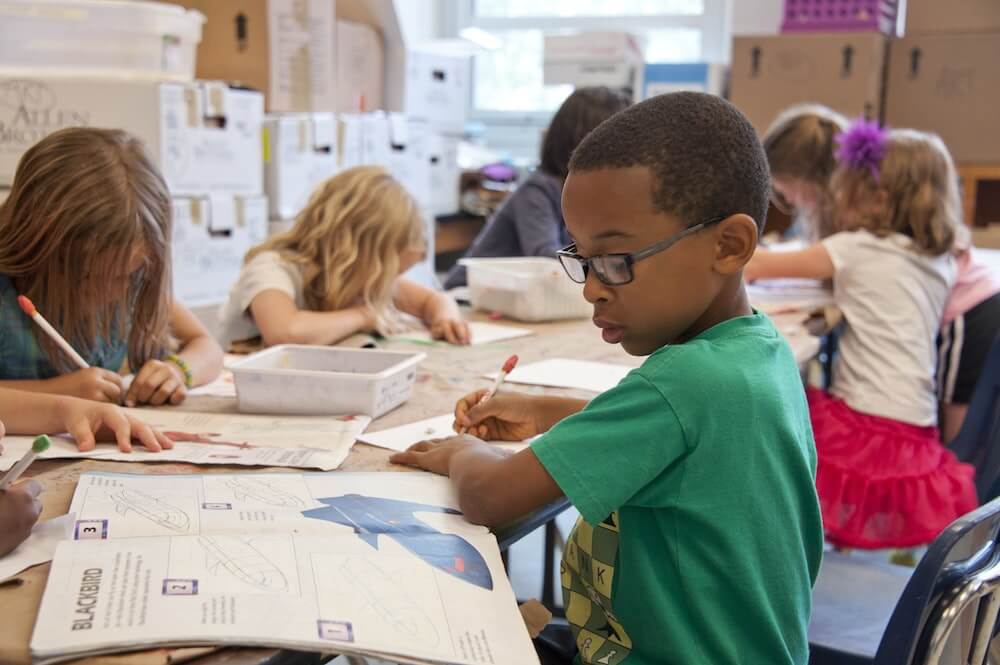 There are 4.9 Million Multilingual Learners in the United States
If you are a multilingual teacher, you have made it through one of the most challenging times in history as an educator. Although the pandemic brought on trying times in education, there are always silver linings in problematic situations.
During Covid, the transition to remote learning has not been easy for most families. However, the challenges have proven even more significant for families of multilingual Learners.
Teachers and schools reported that many students—especially low-income students and multilingual learners did not show up for remote learning, and for many, school as a whole came to a halt. Without computers at home, bandwidth roadblocks, parental language communication barriers, and a lack of teachers who speak dual languages, the shift to home learning left many multilingual students behind. Also, the pandemic triggered more concerns about the financial well-being of many families, leaving many students to care for younger siblings or take on a job outside of the home.
Various factors contributed to disruptions for remote learning, widening the lack of opportunities and creating deeper academic achievement gaps.
Also, the shift to distance learning in March 2020 resulted in an enormously uneven response by states and districts—leaving some multilingual students front and center for help, while other states had no plans.
According to EdWeek, "There are now an estimated 4.9 million children in U.S. public schools learning the English language. These students are in classrooms in most school systems—and enrollment is surging in states across the South and Midwest that had almost no English-learners at the turn of the century."
Helping Teachers and Multilingual Learners After the Pandemic
According to The Los Angeles Times, "More than 1.1 million students in California, nearly 20%, are considered English learners. By almost every measure of academic success — graduation rates, college preparation, dropout rates, state standards — these students rank among the lowest-achieving groups. And that was before pandemic-forced campus closures. One year later, this massive population of students is at great risk of intractable educational loss."
Due to the lack of instruction time, especially this coming school year, multilingual teachers have a tremendous amount of additional work to ensure their students are up to speed.
Below are some of the essential things we learned during the Covid-19 pandemic, along with suggestions on how to combat learning loss, accelerate learning, measure student performance through benchmarks, create personalized learning, and provide meaningful summative assessments.
Social-Emotional Learning
As students return to school, teachers must focus on engaging students and families back into school by prioritizing mental health needs. Students cannot learn until their basic needs are met. Students faced the loss of their routines, interruptions in extracurricular activities, and also felt isolated from friends and classmates. For multilingual learners, the lack of connection to the school and community was a significant barrier to continuous social and academic learning.
You may have heard of the term, "Maslow before Bloom." This phrase means teachers must first learn about their students' well-being before academic learning can occur.
Multilingual teachers must take the time to understand what their students went through during the pandemic, and address their social and emotional gaps. For children who were new to the country during the pandemic—they did not have the chance to make friends. For these students, it was especially difficult.
The most crucial area of working with multilingual learners are the relationships they make in school. Rebuilding the strong connections students had with their teachers, the community, and their peers can help them foster a sense of belonging again and ease the transition back into the community. SEL also nurtures the meaningful one-on-one relationships students have with their teachers.
Multilingual teachers are the most important educators in a school for students who immigrate to the United States. These teachers become the trusted person for care, understanding, and emotional and psychological support. With parental cooperation, clear communication, and a strong foundation, multilingual students can and will succeed. Multilingual teachers who use SEL strategies will find additional benefits that include stress management, self-efficacy, and confidence within their classrooms.
Addressing Teachers' Needs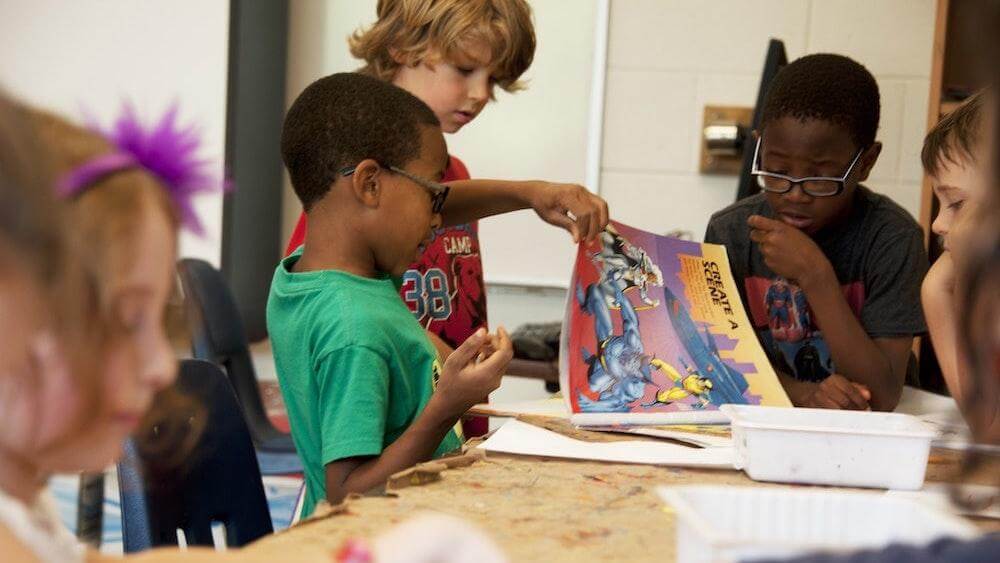 Teachers also need social and emotional support from their administrators. For teachers to be effective, they must know administrators understand what they went through during the pandemic while providing them with access to the resources they need to ensure they are thriving.
Educators have gone above their typical workload for the past two years. Teachers had to learn how to use and adapt to remote learning while dealing with technical issues, lack of broadband width, and keeping students online and engaged. Although the public health threat still lingers, most schools have returned to the classroom, and educators are facing their own personal mental health challenges.
Whether teaching remotely during a pandemic or navigating emotional stress, the emotional needs of educators were not always addressed, and that's one area of support that must change in the coming school year.
Edtech tools, such as ones that can help accelerate learning—and language communication tools can help teachers stay engaged with students, families and their communities. These technological breakthroughs can make a significant difference for everyone.
Ensuring Access to Technology
While many students had access to technology during the pandemic, many students in rural areas or low-income communities didn't have any access to technology. From lack of computers to bandwidth access, many multilingual students fell behind.
The lack of access to technology caused a significant digital divide and created a gap of equity between all students. For example, according to the Public Policy Institute of California, "At the outset of the pandemic, as schools shifted abruptly to distance learning, about seven in ten (71%) California households with school-enrolled children (or K–12 households) reported always having internet access for educational purposes." However, broadband access was significantly lower among low-income income students and homes with multilingual learners. It is essential to ensure that schools are prepared with the right technology should another pandemic happen in the future.
Early, Formative, and Benchmark Assessments Make a Crucial Difference
Early assessments allow teachers to see where their students are from a baseline framework, so they can adjust their learning plans to create personalized, adaptive, and self-paced learning activities for each student. Also, while providing early assessments, teachers can use formative assessments during the school year to monitor progress in a less formal manner. Formative assessment is a method of evaluation that can help teachers monitor learners' progress and identify any challenges students face as they learn through initiatives such as project-based-learning, informal conversations, and building online portfolios.
Benchmark assessments during the school year are just as essential as early and formative assessments. Benchmark assessments should provide an instant snapshot showing teachers where their students are and how to create personalized learning plans best.
By providing instant feedback through benchmark assessments, students can also see what they need to practice and grow, encouraging them to take the driver's seat in their own learning.
Accelerated Learning vs. Remediation Learning
Accelerated learning focuses on learning in the present and the future, not the past. Also, it shines a light on what students need at that specific moment in order to excel during their current school year and beyond. When teachers use accelerated learning, past concepts and skills are addressed, but always in the purposeful context of current learning.
Learning acceleration is an approach that provides students with laser-focused instruction on specific skills and content they need to understand the material at hand.
Also, remediation learning focuses on material students learned in the past, including retention, social promotion, and remediation (teaching again).
Finally, remediation learning focuses on drilling students through different skills that typically have no connection to the current curriculum. Activities connect to standards from years ago and aim to have students master content from years past.
What works? Studies have shown that teachers who can accelerate learning by moving students forward with instant feedback on skills can lead to tremendous learning growth at a rapid pace. Accelerated learning provides students with quick responses, growing confidence, and an ongoing love for learning. With the right edtech product, multilingual teachers can also create individualized and adaptive learning plans that tailor-fit the needs of their students so they can fully grasp the material and move on to new language skills.
Summative Assessments
The usual goal of summative assessment in school focuses on the evaluation, learning, and academic achievements students make over a certain period of time. Some schools use summative assessments at the end of each quarter or semester, and some use them solely at the end of the year. For students learning English, it is a good idea to use short summative assessments when deemed appropriate.
Effective Multilingual Programs
Effective multilingual programs provide research-based pretests, interim benchmarks, and summative assessments that enable teachers and administrators to accurately monitor progress and make timely adjustments during the year. As noted earlier, benchmark assessments provide educators and students with the results they need instantly to create personalized learning plans for their students. These lessons enable teachers to provide targeted interventions to accelerate learning and support student mastery. Multilingual teachers need the right tools to differentiate instruction easily, enable all learners to work at their own pace, and meet learning standards, regardless of their skill level or learning style.
Latest posts by Robyn Shulman
(see all)